Community Elder Care Management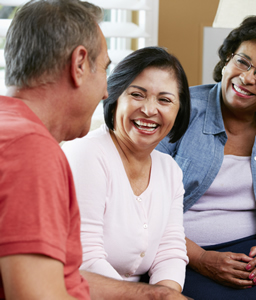 Our care management team assists clients getting the services they need to remain safely in their home. The team consists of a social worker, registered nurse, home health aide, and physical therapist. A licensed team member will complete a comprehensive assessment in your home, make recommendations, and coordinate services with you. With the clients' permission, team member coordinating your care can maintain contact with family, friends, or legal representatives, to ensure they are aware and are able to provide input with the plan of care.
Designed to assist elders and their families obtain the services necessary to remain safe and as independent as possible in their home environment. Our team will then design the short and long term plan tailored to the individual 's need.
Our team members are certified by the Alzheimer's Association to train and assist caregivers. We assist with referrals to appropriate agencies for additional services, day programs, and alternate living arrangements.
Interventions sometimes require the elders and their family make difficult lifestyle changes. CAPUANO CARE's Elder Care Management Team will be there to assist you in making informed decisions and offer support during every challenge.