Home Support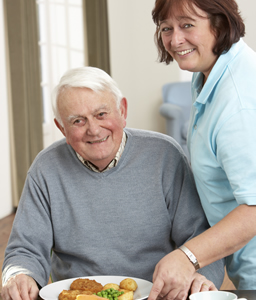 Staff is dedicated to providing all in home services needed to keep you healthy and safe in your home. From nursing and therapists to personal care assistance, homemaking and transportation. We are there when you need.
Homemakers are paraprofessionals who work in the clients home providing support, supervision, companionship and performs light housekeeping. They are able to run errands including grocery shopping, picking up medication. Aides are supervised by a registered nurse. All staff have taken a homemaker course, are bonded and have passed background checks.
Home Support Staff can be scheduled from one to twenty four hours a day. The intake department can assist you in determining what staff can best manage your care.